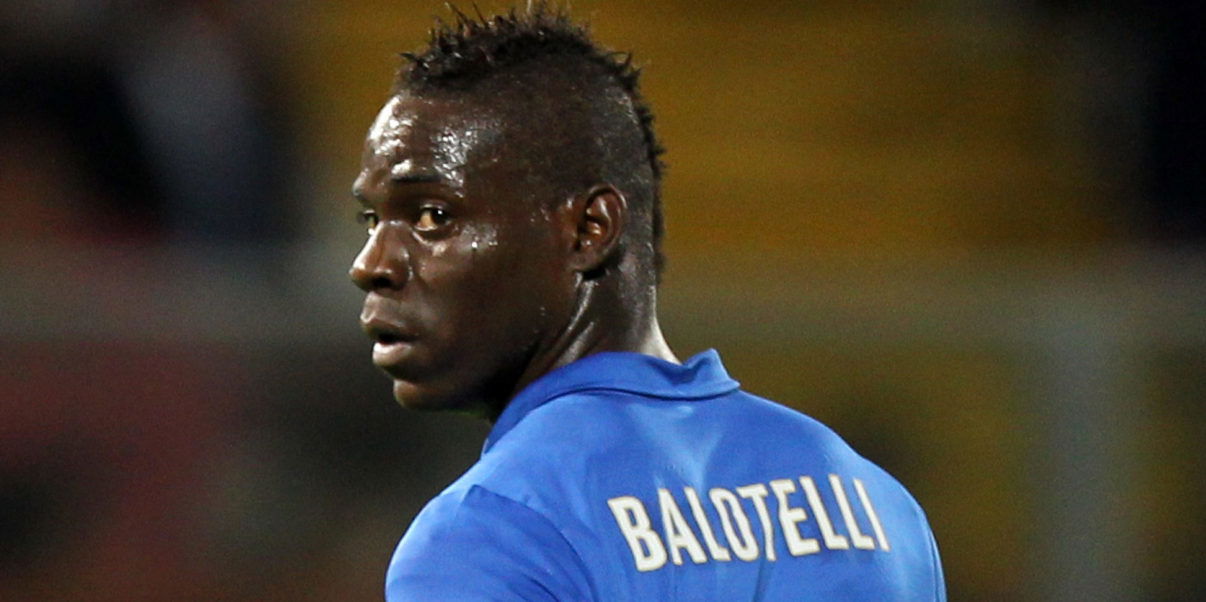 Balotelli misses start of game he tied his boots too tight
Mario Balotelli does seem to have issues with his attire more than most
After famously struggling to wrestle his way into a bib during a Manchester City training session, the Italian striker has once again lost his battle with his clothing – this time his boots.
Twitter: Bib
Laces
@FinallyMario misses the first two minutes for @ogcnice to adjust his laces which were too tight… https://t.co/ZUkMdHCFD8 (@btsportfootball)
During a game with Nantes last weekend, Balotelli, who was starting up front, pulled himself off the pitch because he tied his football boots too tight.
The 26-year-old was unable to undo the laces himself and was forced to usher over one of the members of the Nice backroom staff to untie his laces and then tie them back up again to a more satisfactory level of tightness, missing the first two minutes of the game in the process.
Despite his boot struggled, Balotelli has found the net on 10 occasions this season while also picking up three red cards.
Never change, Mario.
---